We are Beyond Oceans Media
Kristian Pettersson
Photographer
Graphic Design
Likes technology
Kristian started his photo career in 2005 in Australia taking underwater pictures for a resort. Nowadays most of his photos and videos are taken with his drone or on land.
Kristian Pettersson
Has experience in both stills and video. He has multiple drone licenses and is up to date with the latest regulations. His main strengths are his knowledge in technology and composition as well as being meticulous in both planning and work.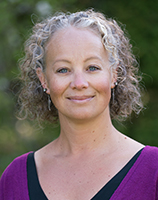 Megan Pettersson
Photographer
Social Media
Creativity rules
Megan is an innovative photographer with a flair for the unusual. She began her professional carrier as a real estate photographer in 2016.
Megan Pettersson
Does mainly still photography. She is excellent at finding new ideas for how to capture beautiful images. Besides being innovative, Megan has good knowledge in camera techniques, composition and handling light. She thrives when the job demands pictures out of the ordinary.